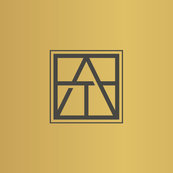 Established in 1987, Artistic Tile is one of the largest wholesale distributors of luxury tile and stone in the country, and offers unique products to architects, designers and homeowners available for immediate delivery. The company is a family-run business headquartered in Secaucus, NJ. Artistic Tile brand products are distributed through Artistic Tile showrooms, as well as through a network of more than 150 dealers across the United States. For more information about Artistic Tile, visit www.artistictile.com. Artistic Tile, New York City 38 West 21st Street New York, New York 10010 212.727.9331 Artistic Tile, The A&D Building 150 East 58th Street, 8th Floor New York, New York 10155 212.838.3222 Artistic Tile, Manhasset 1500 Northern Blvd. Manhasset, New York 11030 516.365.1259 Artistic Tile, White Plains 65 Tarrytown Road White Plains, New York 10607 914.422.0041 Artistic Tile, Paramus 727 Route 17 South Paramus, New Jersey 07652 201.670.6100 Artistic Tile, Shrewsbury 777 Broad Street Shrewsbury, New Jersey 07702 732.212.1616 Artistic Tile, Luxe Home, Chicago 222 Merchandise Mart Plaza Chicago, Illinois 60654 312.670.0612 Artistic Tile, San Francisco 111 Rhode Island St. San Francisco, California 94103 415.366.6147 Artistic Tile, Dallas 1617 Hi Line Drive Dallas, Texas 75207 214.760.1753
Services Provided
Artistic Tile offers thousands of stocked tile and stone products, as well as in-house design services and complete custom capabilities. No matter how intricate the designs or how rare the materials, Artistic Tile offers assistance in every aspect of the selection process from concept to completion. Unleash your imagination and create your own vision with Artistic Tile's unparalleled selection, service and customization.
Areas Served
Nationwide
Certifications and Awards
Interior Design Best of Year 2013 - Dune Interior Design Best of Year 2012 - Estrella Interior Design Best of Year 2011 - Granada C-TPAT - Custom-Trade Partnership Against Terrorism SmartWay Transport Partnership
Professionals
Tile, Stone & Countertops
Contact : (201) 817-6180
Website : http://www.artistictile.com
Projects
Boca Raton Kitchen
Needham, Massachusetts Marble Tile Renovation
Westchester, NY marble baths
Beverly Hills, CA Home Designed by Alison Glen
Amagansett NY Summer Home
Yonkers, NY Natatorium
Kinnelon, NJ Master Bath
Living Room with Limestone Walls and Textured Stone...
Austin, TX Kitchen
Tenafly, NJ Residence