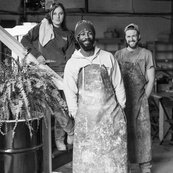 JM Lifestyles is the premiere concrete atelier. Our studio invented WoodForm Concrete® and creates concrete products including but not limited to counter-tops, bar tops, vanities, sinks, bathtubs, tub surrounds, fireplace surrounds, shower surrounds, entries, water features, custom molds, custom furniture and MORE! At JM Lifestyles products are made NOT manufactured! Whether it is our Surfaces or Architectural finishes we strive to craft the most personal and sui generis creations. You can choose from our standard line of finishes or have something extraordinary created for you. We look forward to meeting you.
Services Provided
Decorative Concrete Products, Bar tops, Countertops, Vanities, Sinks, Shower pans, Shower Surrounds, Fireplace Surrounds, Wall Panels, Furniture, Entry Surrounds, Interior/Exterior Moldings, Lighting, Water Features, Aquariums, Design Research, Period Design, Modern Design, Garden Piers, Lighting bollards, Sign Piers, Custom Molds, Rockscapes and Entry/Fencing Columns.
Areas Served
Tri-state mainly, but ship all over the world
Certifications and Awards
WINNER OF BEST OF HOUZZ 2014 WINNER OF BEST OF HOUZZ 2013 WINNER OF CONCRETE NETWORK'S Top Ten of 2012 AWARD! WINNER OF CHENG'S 2011 BEST KITCHEN AWARD! WINNER OF CHENG'S 2010 BEST IN SHOW AWARD! WINNER OF CHENG'S 2010 BEST DECORATIVE FINISH AWARD!
Professionals
Tile, Stone & Countertops
Location
:
215 Rt 10 Building 3
Randolph
,
New Jersey
07869
United States
Typical Job Costs: $1500 - 100000 Due to the custom nature of our projects and varied size our projects range. Please email or call for details. We look forward to working with you. Michelle@jmlifestyles.com
Contact : (973) 330-8440
Website : http://www.jmlifestyles.com
Projects
Residential Homes
WoodForm Concrete Kitchen
Saint Martin Outdoor Furniture
WoodForm Concrete Furniture
Hamptons
Architectural Digest Home Show 2015
Concrete Sinks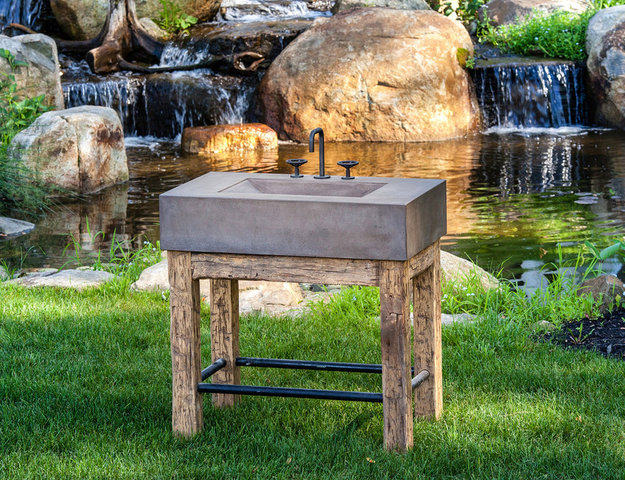 Mansion in May
Manasquan Beach House Project
Who says you can't have a Purple Island?