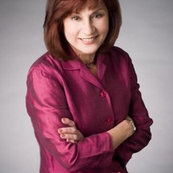 Tere Bresin, ASID,CID, founder and head of Beret Design Group, Inc., embodies her firm's commitment to excellence and itsbelief that today's completed interior is tomorrow's recommendation. Design and space planning expertise go hand-in-hand with the ability to complete a project within budget and to the client's satisfaction. Bresin brings years of experience in residential, commercial and corporate design to her many award-winning interiors. Expertise in residential work encompasses a full range of interiors from a luxury pied-a-terre to manor homes with deluxe amenities such as wine cellars, billiard rooms, spa baths, exercise rooms, gourmet kitchens, home theaters, pool houses and patio kitchens.
Services Provided
Custom Furniture, Remodeling
Areas Served
Cedar Grove, Clifton, East Orange, Hoboken, Jersey City, Livingston, Mahwah
Certifications and Awards
Featured twice in New York Spaces as one of Top Fifty Designers in the Metro area and was showcased in the publication Spectacular Homes of Metro New York. She was also featured on the HGTV hit show Designers' Challenge for the design of a dining room and foyer in Oradell, NJ.
Professionals
Interior Designers & Decorators
Location
:
551 Valley Road #180
Upper Montclair
,
New Jersey
07043
United States
License Number: 21ID00014900
Contact : (973) 857-4714
Website : http://www.beretdesigngroup.com
Projects
New York City Penthouse 2016
Ocean County Project
HGTV Designer's Challenge Dining Room Design
New York Penthouse
New York City Apartment
Morris County Home
Mountain Lakes Home
Hudson river Apartment
All Photos